>
>
>
Custom shipping mailing box packaging
Custom shipping mailing box packaging
The colorful color matching is not dazzling. It continues the simple design style of the past, and the low-key is not single. The colorful ribbons of the bows convey a sincere friendship and full of vitality.
Designers have taken pains to Shippng box the aesthetics and practicality of this Box. The colored corrugated box breaks the traditional online shopping packaging method, and the beauty preserves the protection of the product. In the material, the inner box is made of kraft paper, and the rustic color can carry strong tear strength, cracking power and dynamic strength, and is tough and water resistant.
The Corrugated Shipping Box of the outer box is environmentally friendly, light, and firm. The good cushioning performance is solved by many Cardboard Box packaging manufacturers. It is not deformed during use and can pack a variety of items, which is very suitable for the packaging of online shopping products.
Cardboard Shipping Box is simply and beautifully packaged in three or five layers of corrugated cardboard, which not only protects the inner goods, but also promotes and beautifies the inner goods. This kind of design seems to be glamorous. If you print the colorful graphics and pictures on the surface of the corrugated board, it is even more fascinating.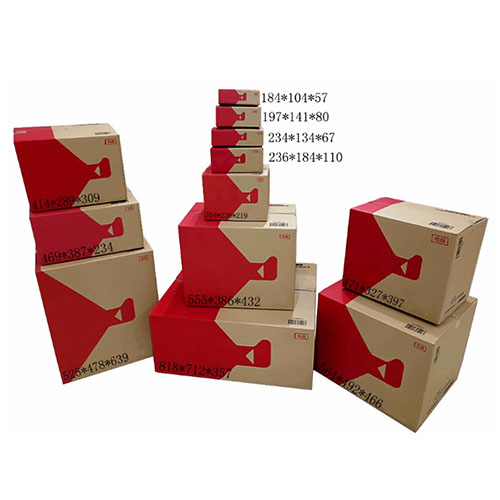 Get the latest price? We'll respond as soon as possible(within 12 hours)